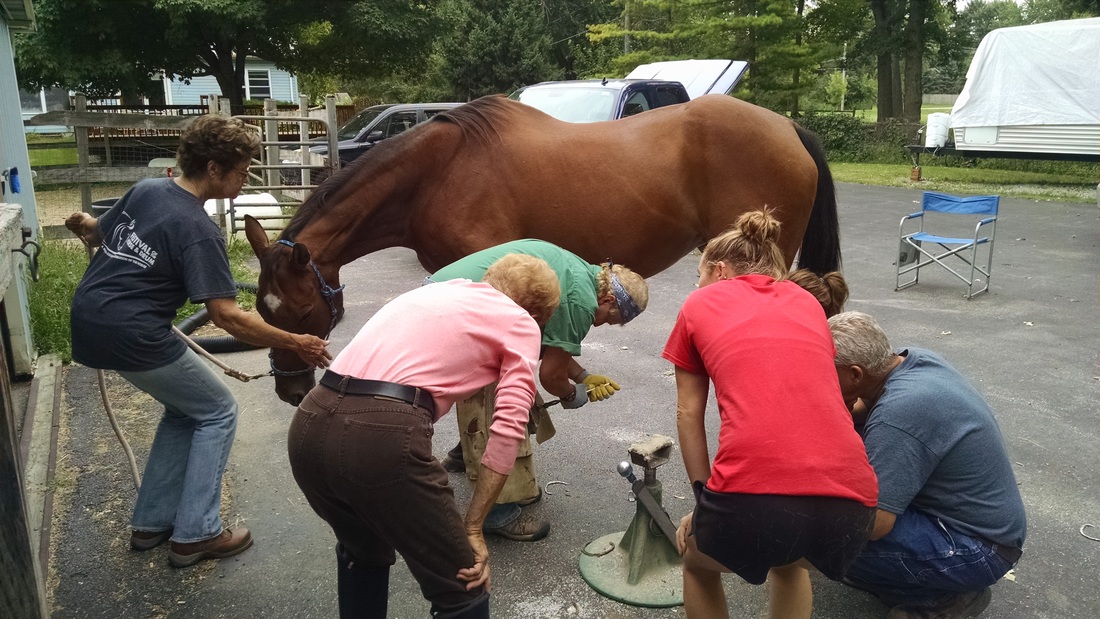 This is designed for those who have been trimming their own horses or wish to have their horses trimmed and evaluated.
The instructor will walk the owner through what is seen in the horses movements, hoof appearance, and trim. Any changes pertinent to the trim will be discussed.
Cost of this class is 100.00 per hour for each horse
Auditors may attend for 25.00
There will be a 30 minute Q&A to follow each horse for auditors to ask questions.